Since the founding of DDK Group in 1970, our original philosophies of Trust, Quality, Excellence, and Innovation have continued to serve as the company's core values. Today, the DDK Group maintains a strong commitment in producing quality and innovative products that meet our customers' demands. Our long-term mission is to strengthen the company's sustainability through our endless efforts in the pursuits of perfection in quality and excellence in production.


With nearly four decades of experience in the saddle industry, our advanced manufacturing knowledge and technology have made us one of the most dependable manufacturers in the bicycle industry today. From start to finish, we look to complete every step in our production with excellence. We are devoted to satisfy our customers' needs with the quality that simply can speak for itself. Customers are our most valuable assets and you can trust DDK Group as your most dependable partner for reliable products.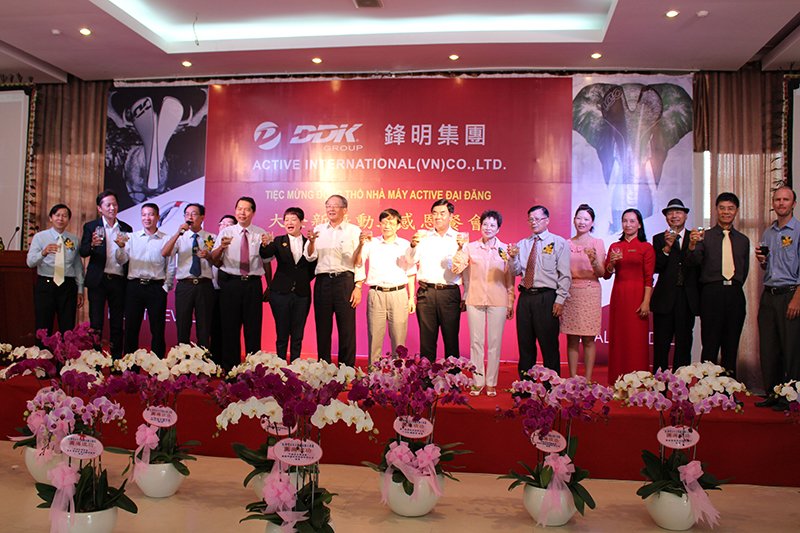 DDK Product Selections
Welcome to our 2009 lines of products. We have the most complete selection of products you can choose from to match your bicycles' needs. A wide range of saddles are designed for each type of bicycle: Racing, MTB, Trekking & City, Trekking, Classic, BMX, and Junior/Kids. For each saddle, we also have the widest selection of materials, colors, and artworks available for you to choose from. Additional options and parts can also be applied to certain saddles for extra comfort.


Cover
DDK offers various choices of high quality materials for your seat covers including PVC (with/without foam underneath), Vinyl, Emerald, Soft Lycra skin, Cowhide leather, and Kevlar. Special artworks (Embroidery, Embossment, Printing…etc.) or designs can also be added by your choice to certain kind of cover materials. A wide variety of color selections are also offer to you for specific cover materials.


Padding
All DDK saddles are manufactured with high quality foam built to last with resistances to water, oil, chemicals, and compression. We designed every saddle with the appropriate padding thickness and shape depending on the characteristics of the bicycle type. All of our saddles' foam have different widths and curves designed to give riders the maximum performance and comfort on the road. We also offer the options to add GEL to certain saddles for additional cushioning. No matter what kind of bicycle you are building, we have the "right" padding that fills your needs.


Suspension
DDK Saddles are built with the most advance suspension systems that can minimize the impacts of vibrations coming from rough roads. Depending on the products of your choices, we offer "Double Coil Spring", "Single Coil Spring", and "Elastomer" for suspension designs. Nearly all of our products come with suspension technologies designed specifically for different type of bicycles.


Rails
DDK rails only come in the finest materials designed for the needs of your bicycle. Depending on your preference of the rails' weight and strength, you can select from the following materials: Steel, Steel with satin finish, Steel with plated color finish, Cromoly, Titanium, and Carbon. Custom finishes for certain rails are also available by the choices of your preferences. Laser-printed scale can also be added to our rails for better installation purposes.


Frame (Shape)
The frame is the most important component that determines the saddle's function and strength. Throughout our thirty years plus of saddle building experience, we make each saddle with strong and flexible plastic composites. Depending on your preferences of weight, strength, and flexibility, we have the right frames designed for you.


Bumpers
All of our saddles come with front and rear bumpers designed to give riders extra protections and supports. The function of our front and rear bumpers is to protect the riders' hands and make their life easier when they need to carry or hold their bicycles through the saddles. Our bumpers are made with excellent quality materials with fine finishes.


Retail Packaging
We also offer a wide selection of choices for your products' packaging.


2016 DDK Vietnam Factory (04m:35s)
---